During a recent conversation, Carl Eppers of TriNet sat down with Brian Califano, AcceleratingCFO's Co-Founder and Managing Partner and Regan Wilder, President of the Wilders Group, Inc. to create a useful Q&A reference guide for business leaders, owners, and entrepreneurs. 
Carl: What processes need to be in place before it is 'too late' that a company normally would not think of?
Brian:  Right now the biggest thing that a company needs to address is their financial budgeting and forecasting.  Many entrepreneurs run their business by their "seat of their pants." In  a stable and predictable environment that approach is OK. However, if there is a fundamental change in your industry or something like we are currently going through in this pandemic, it is imperative that an owner know his or her business's key operating figures and key performance indicators. How much money is your business burning a month? What is your break-even volume of your business? How much return are you getting from your marketing spend? All business owners should have these numbers at their fingertips; but when you are managing through a crisis, it is especially important to have these figures available at all times so that quick and informed decisions can be made at all times.
Regan:  Businesses that have taken the time to get to know their clients' needs and have established a good rapport with them from the beginning will be in the best position going forward to help their customers changing needs.  
Carl: If a company needs to make a pivot or find another revenue stream, how do they manage their priorities internally/externally?
Brian: The number one thing that a company should do is find the best way to maximize their revenue stream.  If you a retailer, enhance your website to distribute your product online and take payments through the website or high quality credit card merchant provider.  If you are a restaurant, figure out how to deliver food to clients and emphasize that receiving and paying for the food is contact free.  If you are a service provider across a wide territory, emphasize how you are able to keep up with the projects on hand without being physically there.  The key to a successful pivot is to show your customers that you are there for them and that your company will continue to provide the high quality service that they expect.  And the best way to measure a successful pivot is to see how profitable it is.
Regan: Small businesses have the advantage of being able to pivot more quickly than large corporations. Managing your business's online presence is more important than ever.  Engage your audience with regular content updates and regular newsletters to stay in touch. Make online payments as easy as possible. Implement marketing automation software to create client testimonials, referrals, and upsells to increase sales. Also, continue to build your online network through platforms such as LinkedIn. 
Carl: How do employer/employee relations (company culture) manifest themselves in a company, positive or negative?
Brian: I believe one of the longer lasting effects of the current pandemic is that companies are going to realize that businesses can be managed virtually in a cost-effective and cost-efficient manner.  Many of my current clients already employ online applications and platforms like Slack, RingCentral, and Zoom to manage their business and stay in touch. Some of my clients feel that if their employees aren't working in an office, they won't work efficiently.  Yet, they are finding that we can leverage online tools to be efficient and work outside of the office.  The best leaders are constantly searching for the most efficient way to manage their workforce — and their virtual persona will be the next thing that they will need to cultivate within the company and their workplace.  They will also need to make sure that they are able to treat their employees as valued assets and make them feel engaged with their co-workers and upper management.  We should expect to hear the term "virtual happy hour" for the foreseeable future!
Regan: Good communication, accountability, and reliability are more essential than ever.  During a crisis, many relationships are transformed by employees/employers who rise to the occasion.  Some employees may be particularly challenged. This can be an opportunity for the employer to assist those that need help focusing and staying engaged.
Carl: What is the biggest operational inefficiency that you see clients endure in your respective disciplines/industry?
Brian: With the current environment and the technology solutions available, it is much easier for finance departments to establish solid policies and procedures around the month-end close and the analysis that they provide. With ERPs and financial platforms like Netsuite, QuickBooks Online, and Xero, it is pretty easy to manage and distribute the key financial reports that an owner needs to manage his/her business.  And the best thing about these platforms is that they either have fully integrated suites to include such items as invoicing customers, making payments, and maintaining business contacts through their CRM software.  And if there is a key platform that is missing such as warehousing or inventory pricing, there are applications that can easily bolt onto these ERPs. It is also important to streamline the invoicing and payment process online to make sure that all of your information resides in one database.
Regan: I see the same problem over and over again: when information has not been standardized, it is difficult to integrate.  For example, a client may have a mailing list sitting in several different places on their computer, payment information in another system, and board member information in another.  By looking at all of the information from a higher level at the beginning and integrating as much as possible, systems run much more efficiently and save a lot of time and frustration. 
Carl: How can SMBs come out of hard times or recessions better than ever?
Brian:  The biggest thing I am telling my clients is this  – IT IS GOING TO BE OK!!!  I know that it is easy to say yet difficult to implement, but entrepreneurs entered into this life understanding that there were going to be difficult times in running the business. You need to have the faith and determination that you have all of the tools at your disposal to weather this storm. You know your business as well or better than anyone else in your industry. You have hired the best and brightest employees to put your company in the best light. You have customers who value the work or service you provide and have invested in you financially and emotionally to make sure that you succeed. You might have to learn a new technology software or hire some advisors to assist with strategic steps, but you can DO THIS. Throughout history, there have been crises that have forced companies and great leaders to challenge their core beliefs and strengthen their resolve to thrive. Let this current crisis be the litmus test for your company's future success and the stories that you tell others in the years to come.
Regan: What comes to mind as an entrepreneur is a quote by Napoleon Hill:
"Every adversity, every failure, every heartbreak, carries with it the seed of an equal or greater benefit."
― Napoleon Hill, Think and Grow Rich 
Small business owners have a unique challenge keeping their businesses growing and changing with the times. We have more resources to succeed than ever before. Challenging times are the catalyst for growth, change, and innovation. It is up to us as a business owner to determine the best way to move forward and succeed. 
To continue the conversation, you can contact Brian, Regan, or Carl via the info below.
Brian Califano has provided senior finance leadership at some of the biggest names in the media and entertainment industry, including the McGraw-Hill Companies, Viacom, CA Technologies, and the NHL. Before starting AcceleratingCFO, he was most recently the Vice President & Corporate Controller of SFX Entertainment, where he led the live music entertainment company from its start up phase through an initial public offering on NASDAQ .
Brian is a certified public accountant in New York State. He has a BBA in Accounting from Hofstra University and an MBA in Finance from the Stern School of Finance at New York University. He currently lives on Long Island, New York with his wife of twenty years (and high school sweetheart) and two daughters.
Contact Brian at brian@acceleratingcfo.com
______________
Regan Wilders founded the Wilders Group, Inc. in 2009 after working as a senior developer in the corporate world for over 15 years. She combines her years of corporate experience with artistry and tech-savvy to create a branded and unique website designed to get results.
In addition to running Wilders & Co., Regan is also the technical advisor for Judges And Lawyers Breast Cancer Alert,  a non-profit which educates members of the profession and harnesses legal experts to promote medical, social and legal services to those in need.
Contact Regan at regan@wildersgrp.com
(646)204-3369
_____________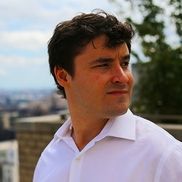 Carl supports SMBs, and is the Venture Capital and startup practice leader at TriNet.  TriNet is most easily described as a full service outsourced HR solution that includes employee benefits, operational support and risk & compliance consulting – all centralized in a single SaaS platform.
Contact Carl at carl.eppers@trinet.com